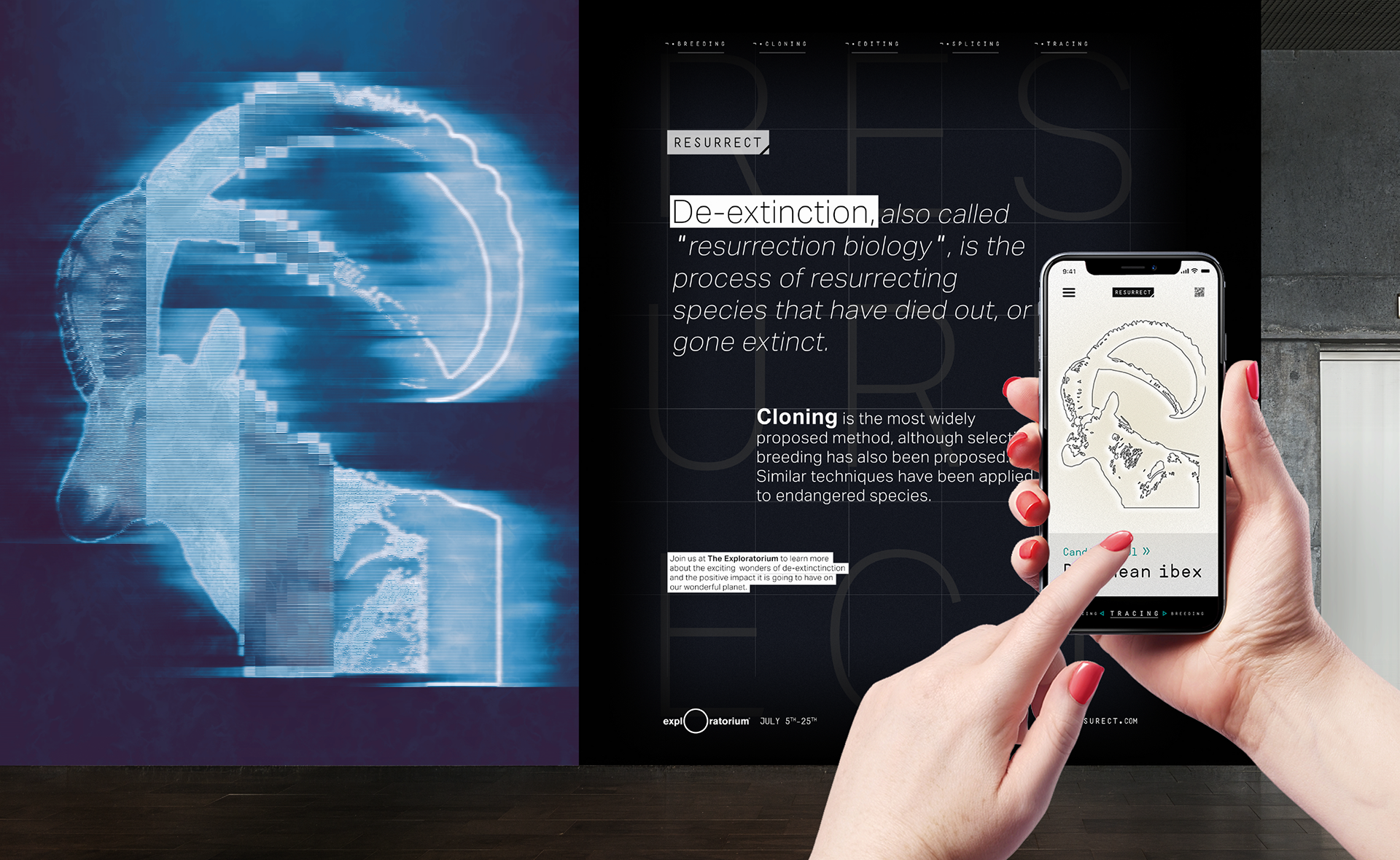 Project Overview
De-extinction, also known as resurrection biology, is defined as the process of resurrecting a species that have died out, or gone extinct. It's important to keep existing species alive to preserve biodiversity, and to prevent catastrophic impacts on the environment. Because of how obscure this topic is, a campaign has been launched to bring more awareness to this subject matter.​​​​​​​
Collaboration Roles
Jake Herbig
Motion graphics, art direction, and visual design.
Adrian Raj
Concept, art direction, research, and visual design.